Mission Statement
We are a privately owned family business that raises its own commercially generated funding and manages well-cared-for mooring station facilities along the Danube, and one that has been making these facilities available to passenger boats, local towns and tourist operators since 1996.

We stand for safety, reliability, well-maintained facilities, personal assistance and excellence in all areas of service provision. We make conscious efforts to guarantee sustainable practices as regards natural resources, and encourage respectful and fair treatment of - and by - our employees.

We aim to greet our guests with pristine facilities and foster the desire to explore the surrounding areas and their many attractions and sights. We run a healthy business with the intention of achieving continual development for the benefit of our guests, the towns along the routes and the various shipping operators.

Danube Stations – Arrive in style to a friendly welcome!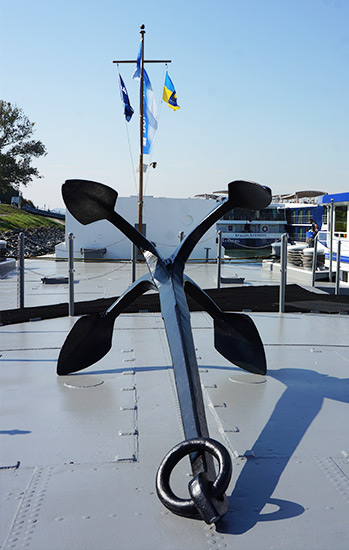 Donau Schiffsstationen GmbH
Since May 1999, Donau Schiffsstationen GmbH (Danube Stations for short) has run 36 ship landing stages (Danube stations) for BRANDNER Schiffahrt, for the Lower Austrian government, and its own moorings on the route between Linz (Upper Austria) and Budapest (Hungary).

In 1996 BRANDNER Schiffahrt began to build more modern and attractive ship landing stages. In 1999 there were 10 such facilities. This fact, and the acquisition of the 18 formerly nationalised Lower Austrian moorings by the regional government of Lower Austria in April 1999, was the perfect opportunity to run a joint operation of all the facilities for timetabled cruises, charter trips, theme and cabin cruises.

This constellation has generated a large array of benefits. Customers now deal with a competent partner who is capable of giving well-founded information, of proposing onshore activity programmes, of organising for the mooring needs of the individual ship operators along the Danube, of providing a centralised booking service and optimising the logistical distribution of tasks among the various stations. The organisation has been streamlined and upgraded, the facilities made more attractive and inviting, resulting in the provision of the best possible standards of customer service.