DANUBE LOWER AUSTRIA - VIENNA
Mostviertel

The inhabitants of the Mostviertel region have a saying: 'People love living wherever the pear thrives'. This area of Lower Austria is akin to a gigantic garden in which the local people devote their existences to the production of partially fermented pear cider. The several hundred thousand pear trees in the region burgeon abundantly with this most venerable of fruit due to the beneficially mild climate to the south of the Danube. Visitors are immediately struck by the beauty of the scenery, the quaint villages and magnificent quadratic farmhouse courtyards.
Wallsee-Sindelburg

Wallsee-Sindelburg is a place that offers rest and relaxation, and is situated on the Danube in the more densely wooded northern part of the Mostviertel region. Guests can look forward to various options for relaxing, indulging in sporting activities and finding great entertainment.

The picturesque town has its own uniquely idyllic attraction. The town is right on the banks of the Danube and there are many house with wonderful floral decorations. There is also the magnificent Habsburg palace and grounds which is still home to a great grandson of Emperor Franz Josef.

Information of Wallsee-Sindelburg
Wachau - Nibelungengau

The 36 km section of the Danube has been declared a UNESCO world cultural heritage site of 'extraordinary and universal value'. The Wachau is ideally suited to exploration by ship. The Wachau is a real highlight along the Danube. So it's easy to see why there are so many stations along this section - Danube station Nr 4 to Nr 25, Nr 31, Nr 33, Nr 35 and Nr 39 - give you plenty of opportunities to see all the sights and places of interest at close quarters.

For detailed information on the Wachau-Nibelungengau region and its towns and villages - go to www.wachau.at.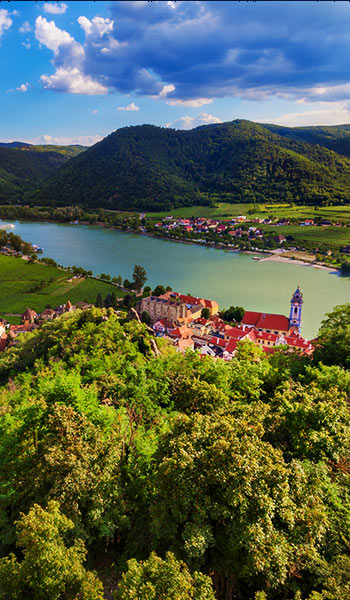 Tulln - Danube - Wagram

Danube stations Nr 26 - Tulln, Nr 29 and Nr 34 - Vienna, are ideal starting points for tours of Tulln and its surroundings.

The middle section of the three Lower Austrian Danube regions offers stunningly expansive views. Sights include the Roman city of Traismauer, the colourful summer stages in Tulln, and the towns of Stockerau and Korneuburg. Visitors marvel at the broad Danube plains, venerable old buildings and numerous places of interest. Wagram is an excellent and attractive winegrowing area: The gentle loess soil terraces and rustic lanes of old cellars exude their own unique charm. Visitors looking to stay on the move can enjoy a number of cycle paths around the area.

For detailed information on the Tulln - Danube - Wagram region - go to www.tullnerdonauraum.com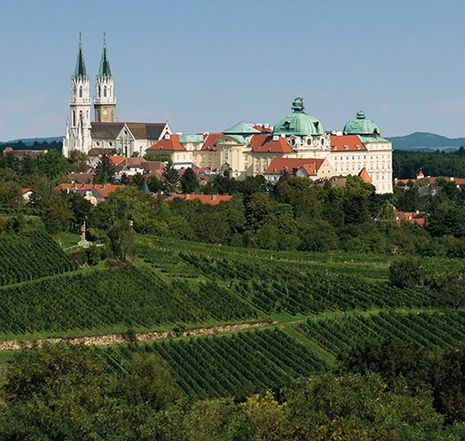 Vienna

Danube stations Nr 29 and Nr 34 - Wien connect up excellently with the public transport network allowing guests to reach Vienna's best known sights, such as St Stephan's Cathedral , Schönbrunn Palace, the opera house and the Hofburg Palace quickly and easily. This allows passengers to arrange a perfect combination of a river cruise and a city break.

For a comprehensive Vienna information service - go to www.wien.info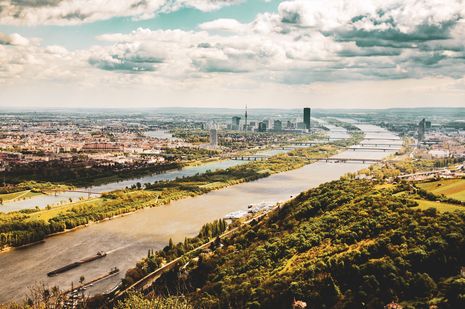 Auland-Carnuntum

Danube station Nr 30 is in Hainburg.

The Carnuntum Archaeological Park, the unspoilt natural beauty of the Danube flood plains and the imperial palace and courtyard are just three of the attractions the March-Danube region can offer.

The regional 'Landesausstellung' in 2011 provided additional tourist attractions for the region that are well worth seeing. (Petronell open air museum, Kulturfabrik Hainburg, tours of the medieval town of Hainburg, Villa Vinum world of wine, Schloß Eckartsau Palace)

For comprehensive information on the March-Danube region - go to www.donau.com/de/roemerland-carnuntum-marchfeld/